January 19, 2011
F#$*( Yeah Denim Diaper Covers!
Denim-printed diapers are ghetto-busted, but vintage denim diaper covers from the Rose Bowl Flea Market? That is OG, my friend.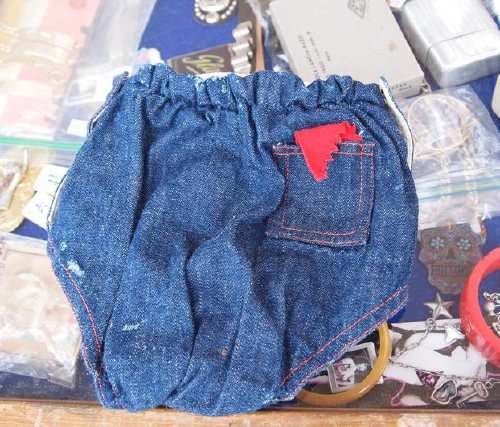 I Bring To You The Rose Bowl [mistermort.com]
Contact DT
Daddy Types is published by Greg Allen with the help of readers like you.
Got tips, advice, questions, and suggestions? Send them to:
greg [at] daddytypes [dot] com
Join the [eventual] Daddy Types mailing list!