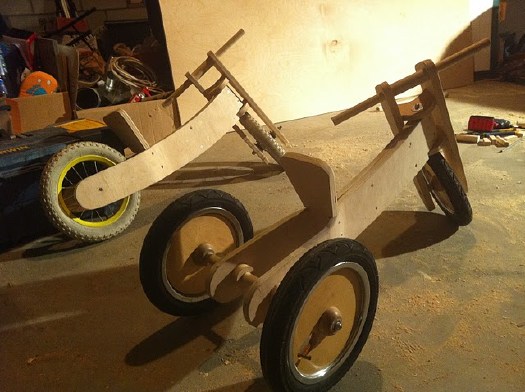 When he saw the awesome plywood convertible balance trikes at the store, Andy at Beta Dad did what any self-respecting dad of twins who's already blown his $600 wad on a garageful of tools would do: he went home and knocked them off.
And he did a great job, too. While knockoffery as a business model is a karmic black hole that deserves to be mocked, knockoffery as a home project for your own kids gets a high five in my book. [And it comes right after the chapter about my knocking off a Donald Judd daybed for a crib.]
Anyway, check out the twins as they tear it up on the velodrome, and then check out the woodnerdy technical details.
Project Trike [butterbeanandcobra]
Project Trike - Technical Stuff