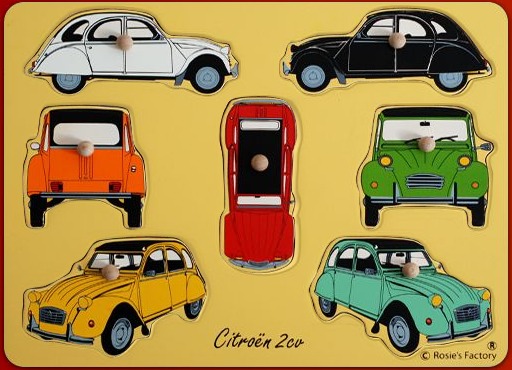 I OWN a Citroen and this makes no sense. And you know what? That's just fine. From their history, I gather that the Belgian wooden puzzle company Rosie's Factory produces an oddly exhaustive collection of vintage car puzzles for a different marque every year.
And this year just happens to be ten various Citroen puzzles. Next year it could be something completely mundane and mainstream. Vintage Skodas, perhaps?
Now that I see ten Citroen puzzles, though, I have to wonder why there's no DS Wagon.
Rosie's Factory Citroen puzzles [rosiesfactory.com via nobodinoz in barcelona]