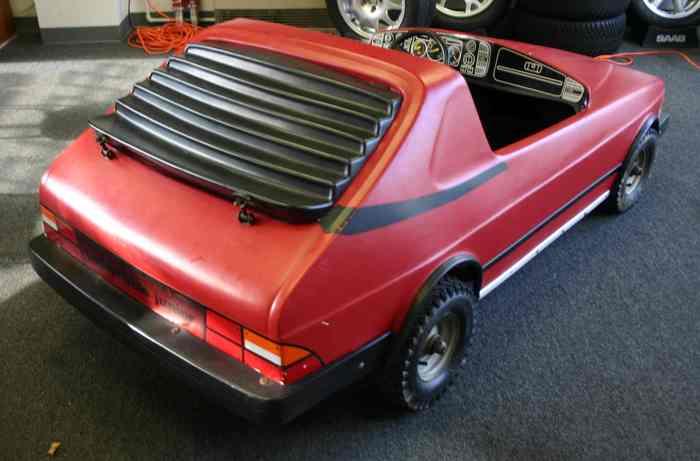 When I saw the first shot, I'm thinking, "weird and looks kinda homemade." And since it's an actual 1986 Saab product, I'm not really that far off.
A Hemmings correspondent hit the Saab Fall Festival in Albany and came back with this rather awesome, Saab Turbo 006, a pun on the classic 900 Turbo. Only 75 were built in Oy, Finland, in both coupe and convertible bodystyles, and they were offered through Saab dealers for $1,900. [Or about one tenth the price of FAO Schwarz's still-mythical Range Rover go-kart.]
Power comes from a 3.5hp Honda four-stroke engine with "optional electric start." Which, inexplicably, looks like it was not located somewhere between the seats.
Oh, to be a kid again, and big kid toys [hemmings blog via dt reader dt]