So K2 drew this yesterday, and it kind of blew my mind: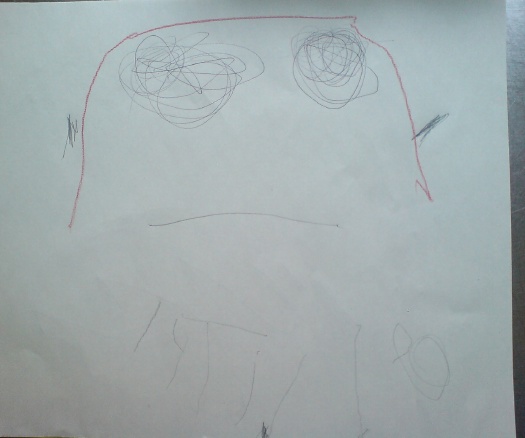 "This is Darth Vader, and his teeth and his legs and his cheeks and his mouth. He's angry. Why is Darth Vader angry?"
I did not quite know how to answer a 2-yo who hasn't seen the movie, and who doesn't even know Episodes I-III exist. But I'm pretty sure it has something to do with Jar Jar Binks and 3-D conversions. Any better explanations will be greatly appreciated.