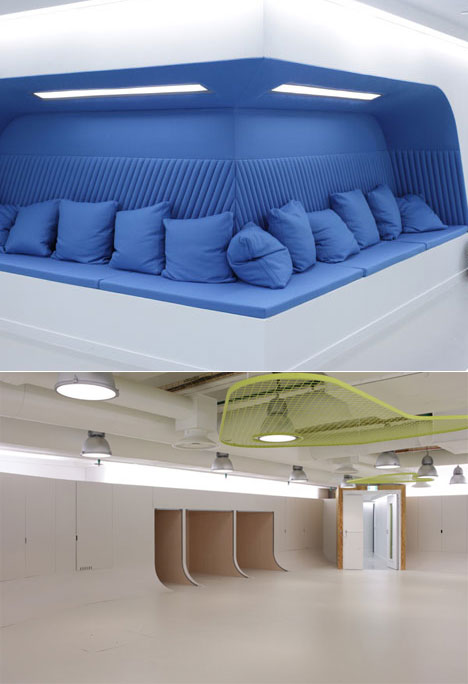 So the Centre Pompidou just opened a new l'Atelier des Enfants, an activity and education center for kids ages 2-12. Core77 has photos and some chitchat with the fashion-y designer Mathieu Lehanneur, whose ideas for the space included "a white sheet that needs to be filled," and "a far cry from the school universe," and my favorite, "a skate-park ...for children-artists."
Which all sounds awesome enough, but how does it work? Because the sexy-empty slickness the design world prizes so highly in its photography makes most kid spaces look boring and non-functional as hell. And it makes this one look like "atomic bunker-turned-playroom."
So maybe someone in Paris could storm this underground Bastille and report back on the conditions of its enfant prisonniers? Vive la republique!
Mathier Lehanneur's Interior for the Centre Pompidou's Children's Workshop [core77 via starwarsmodern]
Mathieu Lehanneur portfolio site [mathieulehanneur.com]