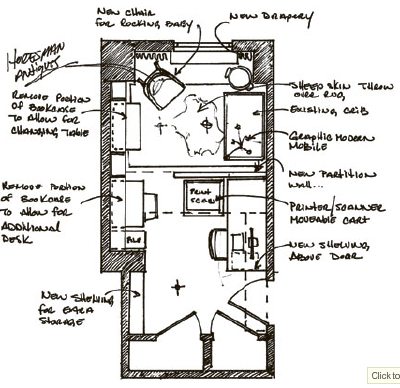 First off, mazeltov to Chris and Michelle, the proud new parents in the NY Times story about what their designer, Kevin Dumais called "a real New York City kind of challenge," i.e., turning the 2nd bedroom/home office into a nursery.
Well, yes and no. Considering they had a palatial 175 square feet to work with, the design itself should be a piece of cake. And yes, it does look very successful.
The real real New York City kind of challenge is doing the entire renovation and nursery installation Jewish-style, in those few first, whirlwind, exhausting days after the kid already arrives. Clearly, someone tipped his super properly last Christmas.