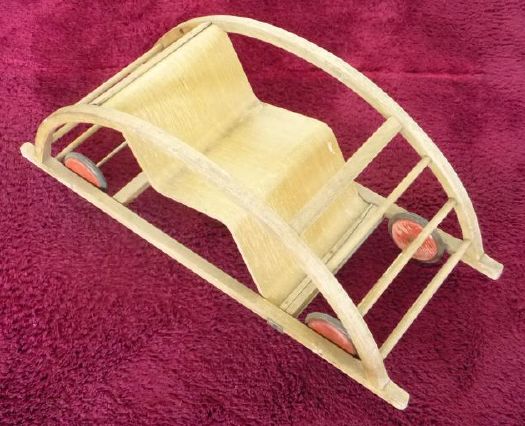 'Sehr bespieltes': I wish I could tell you it's German for "great project!" It is actually, "very played-with."
And that's just what this Schaukelwagen that popped up on German eBay is: sehr bespieltes, also sehr berepaired. But at the moment, at least, it's also sehr becheap.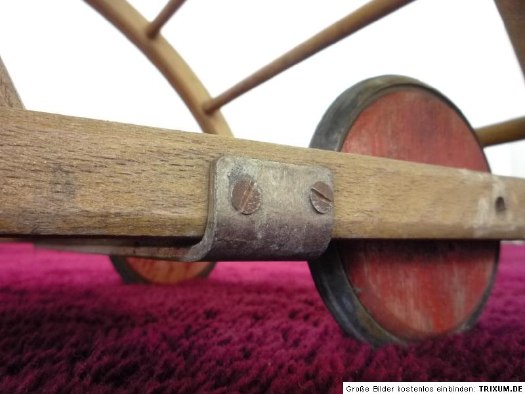 Judging by the wear patterns on the beech frame, this classic 1950 design by Bauhaus alumni Hans Brockhage and Erwin Andra was rarely flipped from race car to rocking chair mode. And that [very professional-looking] steel brace makes me think it was loved by several generations--or that it was originally owned by Augustus Gloop.
Either way, the market for stuff like this loves original condition, and punishes for it, too. If you've been waiting for a Schaukelwagen you didn't mind the kid actually playing on, you only have nine days left to wait. Hopefully, Iceland will release its chokehold on European airspace by then, and you can ship the thing back, too.
Kinder Schaukelwagen Holzauto wohl Hans Brockhage DDR, currently EUR1.50 +65 intl s/h, auction ends Apr 28 [ebay via mareike from findlingberlin.blogspot.com]