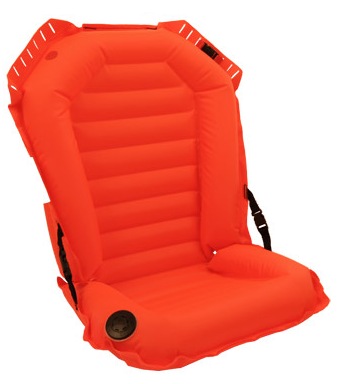 You know what, it's the little differences.
Like Czech-made inflatable booster seats, that inflate in "under one minute," and that supposedly fit three across [even though they don't tell you the dimensions], and that fold up to about the size of an iPad, so maybe you could put one in the stroller and solve your taxi-carseat problem, if you don't mind hyperventilating and nearly blacking out on a street corner four times/day, and that are sold in packs of one, five, 20, or 50 [??] for something north of a hundred bucks apiece, plus $25-50 shipping? Are those supposed to be wholesale prices?
And what do they call it? Bedi EasyCarSeat by Gumotex? And why don't they actually show her inflating the damn thing? And what is up with that stack of mail?
EasyCarSeat.com [easycarseat.com via jan from loopfietwinkel.nl]