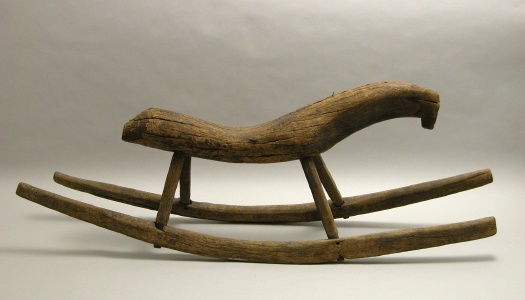 At some point, when there's just so much great stuff, one right after the other, it's neither accidental nor mysterious.
Nevertheless, John Foster's blog accidental mysteries is a non-stop stream of awesome finds. Let's look at this one, shall we?
Its current custodian, New York rare objects dealer Joshua Lowenfels suggests that this incredible thing, identified as coming from late 18th century/early 19th century Lancaster, Pennsylvania, may be "quite possibly the earliest known American rocking horse."
With some powertools and a truck to scavenge some snow-snapped tree limbs, it could quite possibly be the model for some of America's newest rocking horses, too.
Joshua Lowenfels, Works of Art, Folk Art to Fetish [
This Horse Rocks! [accidental mysteries]