The Freygaboo auction just went live on eBay. No free shipping.
Giving it the Frey sign: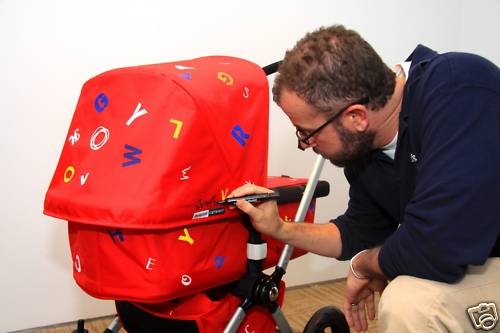 Closeup, I think that's Klingon on the left there: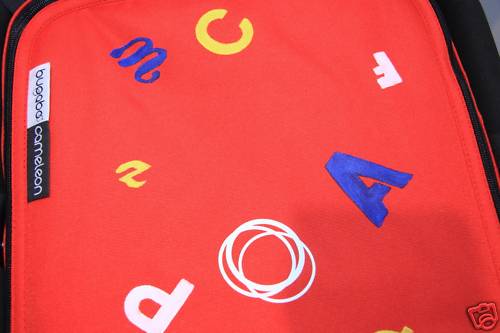 Hmm, is the seat fabric painted, too? If only I'd stayed involved in this publicity event beyond the first couple of weeks last spring, I'd have an answer instead of a rhetorical question!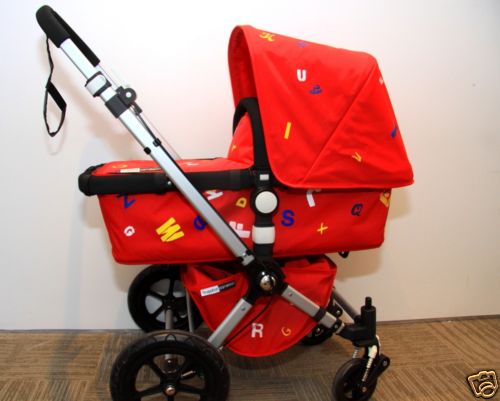 james frey custom bugaboo cameleon to celebrate world aids day, opening bid $980 + $36 s/h, auction ends Dec 11 [ebay]