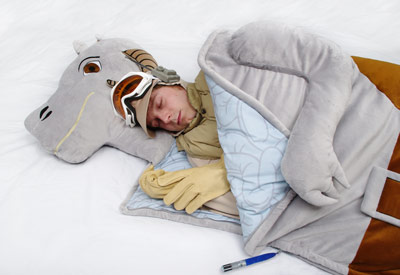 Eight months from April Fool's Day joke to delivery of the first batch, that's pretty incredible. And the design is nearly perfectly intact, right down to the light saber zipper pull.
That's right, ThinkGeek's awesome Tauntaun sleeping bag is available for pre-order now.
Congratulations. And Lucas, thanks for not messing this up.
Tauntaun sleeping bag, $99.95, limit 2 per customer, first batch ships Nov. 30, supplies limited [thinkgeek via mathowie]