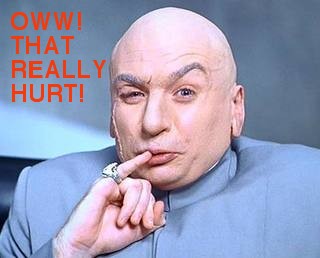 Me, I would have guessed that the fingertip amputation threshold for a recall would be, say, 10. I mean, ten little fingers and ten little toes, right?
As for the fingertip amputation threshold for a re-evaluation of a key element of a folding stroller's design--like, say, the hinge? I'd like to think it's actually lower than 10. But for whatever reason, it's 12. That's how many child fingertip amputations and lacerations were reported to Maclaren and the CPSC before they decided to issue a recall for one million strollers, basically every Maclaren--single or double--sold between 1999 and 2009.
The recall will be announced Tuesday, but Maclaren has already begun notifying retailers, who have already begun blogging and tweeting and retweeting and retweeting about it since Friday. [The first Twitter mention I can find is yesterday from @Goores, a baby & kids store in Sacramento. They actually posted a big, informative, "You know, recalls are funny things..." post on their store blog Friday. DT reader Kelli, meanwhile, picked it up last night from the Fields' Baby Bargains Book blog.]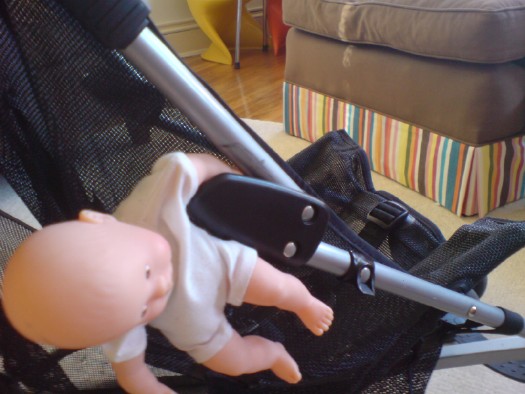 We'll know more when the actual recall notice is issued, but the gist of it is that two hinges, on the right and left side of every Maclaren, pose a laceration/amputation risk when the stroller is being opened. I don't know if this exclusive Daddy Types dramatization accurately portrays the finger-munching hinge, but it's the only one that looks at all threatening. [Well, actually, the whole lower rear hinge and brace set up looks like a guillotine to me, but I can't see how any kid could get a finger in there when you're kicking the stroller open.]
The fix sounds easy: Maclaren will send two hinge covers to every Maclaren owner. Retailers are only being given enough kits to fix their current inventory; they're being told they won't have enough for civilians. Registered Mac owners will probably be getting their kits automatically; if you haven't registered, your best bet is to contact Maclaren via their website or customer service line after Tuesday.
Until then, just repeat the following phrase very loudly whenever you open your Maclaren stroller, while executing a swatting motion with your free hand: "DON'T PUT YOUR FINGER IN THERE!" and you should be fine. Stay tuned for details.