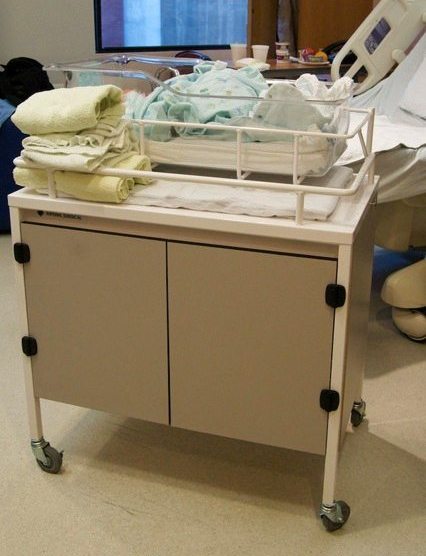 DT reader and comrade to the North Cameron and his wife just welcomed their second kid--mazeltov/omedetou!--and all are doing well.
Or as well as can be expected for people trapped in the socialized medical hell of Canada, where Cam reports that the "creaky but kind of cool 70s era" hospital bassinets they wheeled their first kid around in have been replaced by this, an "institutional/industrial", fait-en-Quebec, tubular steel & plexi SurgMed Maternity Bassinet Decor. Oh, the insanity!
I'm sure the design bleakness of their country's single payer delivery room will haunt poor Cam and his family all the way through their several months of paid family leave.
SurgMed Maternity Bassinets Decor Series [surgmed.com via cam]