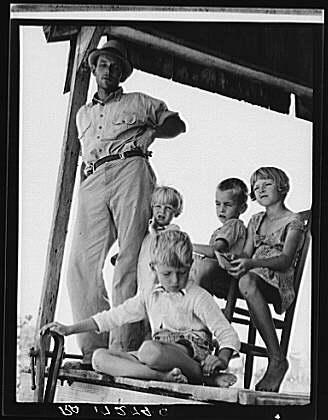 Gap Kids and Baby Gap have launched their 4th annual "casting call" in partnership with Disney Family.com to find the new faces for its February 2010 in-store ad campaign. What a perfect marketing campaign for the new depression: giant "family" companies urging thousands of parents [sic] to push their kids into a months-long, vote-grubbing promotition to win one of four temporary jobs--which don't even pay cash money, only gift cards and tote bags.
To help spread the word about their charismatic Casting Call contestant, parents can also create a "printable," an adorable mini Gap shopping bag photo holder with arms and legs to showoff their aspiring model. When parents submit a photo of their child, they can opt to print out the printable character that sits on the edge of a table or desk and holds a "Vote for me" sign.
Also from the press release, this statement which goes a long way toward explaining why nothing ever came of the consulting gig Family.com approached me about a couple of ears ago and why I'll never end up selling Daddy Types to Disney, Emily Smith, VP - Disney Online Mom and Family Portfolio says, "In addition to inspiring great ideas for family life, Disney Family.com and the Gap are now giving moms a chance to showcase the kids that make it all worthwhile."
If you're still desperate, there's more info at gap.com/castingcall. Oh wait, that goes to Disney Family.com, which is really just Family.com. Except that it's family.go.com/gapcastingcall/?cmp=OTC-Gap-Vanity. Nuff said.
Gap Celebrates Its Casting Call in The Big Apple, Part of Nationwide Search for the New Faces of babyGap and GapKids [prnewswire]
image: Sharecropper kids wore khakis, by Dorothea Lange [loc.gov]
Previously: So you want your kid to be a model
some of Gap's best work has been done by kids