Unité d'habitation, the massive, postwar housing tower in Marseilles, is one of le Corbusier's inarguable masterpieces. It succeeds in no small part because of the sense of community generated by shared services and amenities, including the rooftop nursery and creche, shown here.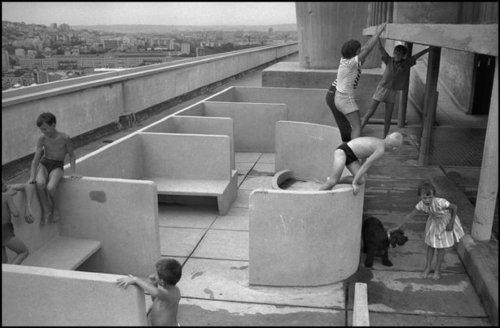 The Magnum Photo by Rene Burri that was on Slate a few weeks ago shows kids scampering on the concrete furniture to the left of the wading pool. [img via: archpaper]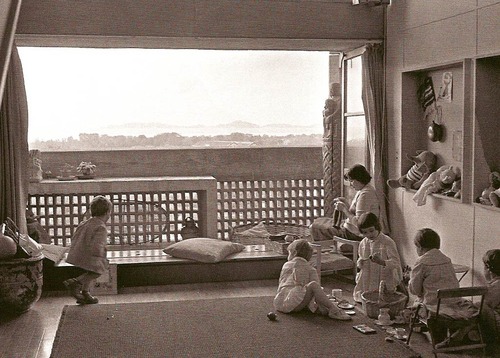 This other interior photo, also by Burri [via laa-courneuve.net], looks more like one of the residences to me, but who knows?

We can swoon all we want to over Great Architects' buildings, but face it: if you take away the sepia and the Corbu brand, these spaces don't strike me as all that special.