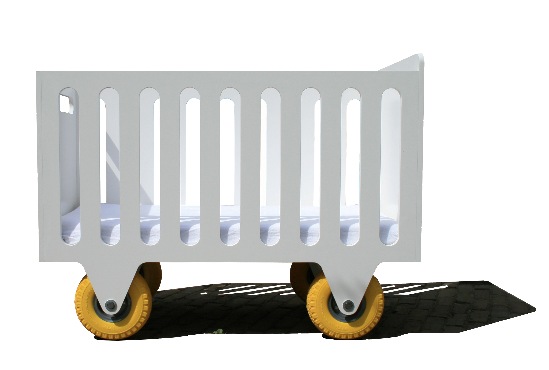 You know what, it's been too long since we had a good, old-fashioned crib rendering around here.
So thanks to Huib for sending along these images of his next/new crib design, dubbed the Q4, which will debut at Dutch Design Week in October.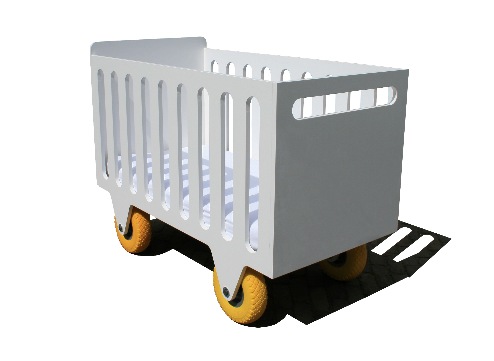 Like his M/V Crib before it, the Q4 will be made to order by van Muilwijk's studio, Made By Midas. The birch ply's water-based paint can be ordered in any RAL color; I suggest something that goes nicely with yellow tires.
From the ultrasound photo in the "work in progress" section of Made By Midas's website, it looks like van Muilwijk's got a customer for the first Q4 to roll off the CNC router assembly line.
Q4 Crib by made by midas [madebymidas.com via huib]