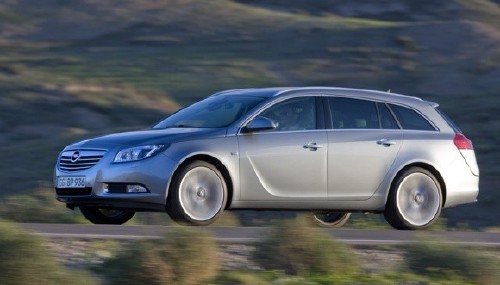 The Opel Insignia EcoFlex Sports Tourer is somehow environmentally friendly. I don't speak German, though, and all I can figure is that it gets good mileage [over 50 mpg]. The Insignia just won the 2009 European Car of the Year. It has a 2.0L CDI diesel engine, yet it apparently drives surprisingly well.
It seems like an ideal, high-quality, high-efficiency family car that could find great, Jetta SportWagon-style success in the US. Maybe Saturn will put the Insignia Wagon on the fast track for its US rebadging efforts.
Oh, wait, that's right. GM dumped Saturn onto the Penske dealer network a week after it sold off 65% of Opel and Vauxhall to a Russo-Canadian-employee-dealer consortium. Thus ensuring that the probability of GM ever bringing an awesome-seeming family-friendly ride like the Insignia to the US market is actually somehow less than zero.
Opel adds Sports Tourer Wagon to Insignia ecoFlex line [autobloggreen.com via dt reader david]