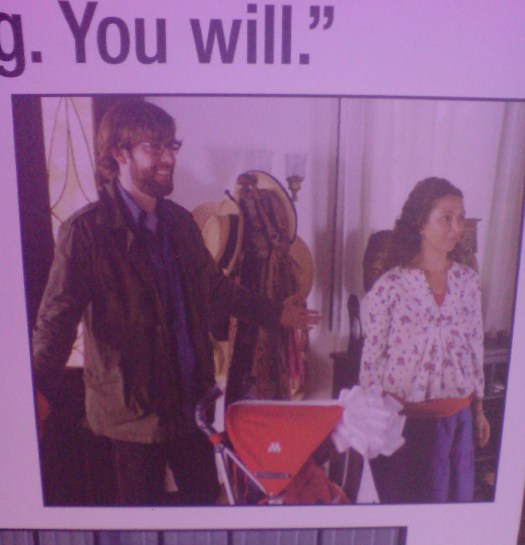 I can't remember if the question on this lobby poster was "Will you compare each of the sixty dollars you spent on a sitter, taxi, and tickets for Away We Go to a saw-toothed dagger in the groin?"
or
"Will you walk out of the theater, scratching your head, and hoping for their sakes, that the Maclaren folks didn't actually shell out cash money for this kind of product placement?"
But half dozen of one.