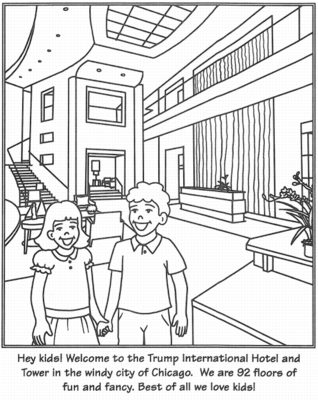 The in-laws came through town recently, and one day was spent at their hotel, the Mandarin Oriental. We played in the pool, dined early in the lobby restaurant, and watched the parade of over-the-top outfits going to the Louis Vuitton store managers' offsite cocktail reception.
I couldn't help noticing at dinner, though, how elaborately produced the kid's coloring book was. It was customized to the hotel, and included scenes of the very restaurant, the very lobby, and the very pool we were in. Add a few retail addict fashion victims, and it'd be like a coloring book verite' documentary of our visit.
Who could make such a fine coloring and activity book, I wondered? Positive Publishing of La Jolla, California, that's who, the Simon & Schuster, Mercedes, and LVMH of the custom coloring book publishing industry, combined.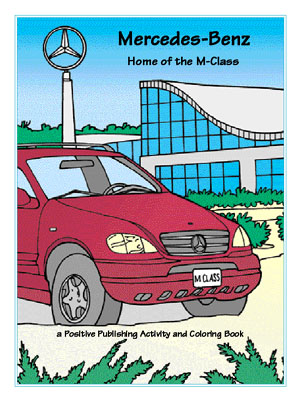 Seeing a few of Positive Publishing's titles gives a feel for the wide range of creative expression the high-end custom coloring book medium affords: from Walt Disney World Swan Activity & Coloring Book, Four Seasons Resort Activity & Coloring Book, and Trump Kids Activity & Coloring Book [which is online as a pdf] all the way to Snowbird Activity Book & Kids Menu and Mercedes-Benz - Home of the M-Class Activity & Coloring Book, the only limits are your imagination.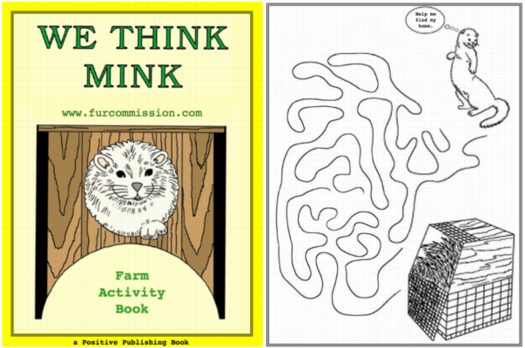 If you doubt the persuasive edutainment/branding power of a custom coloring book solution, just check out Positive Publishing's seminal work for the Fur Commission USA, the umbrella organization for America's independent mink farmers. Chock full of exciting puzzles, mazes ["Help me find my home!"], and educational rhymes, We Think Mink: The Farm Activity Book is the Moby Dick of the colorganda genre.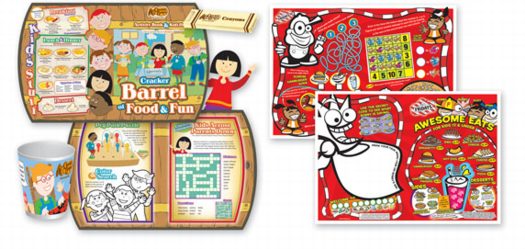 But though it dominates the high end, Positive Publishing does not have this entire segment sewn up. Kidzsmart and Tabletoyz were, as you can tell from the extraneous z's, founded in 1999, to produce custom coloring & activity books, placemats and menus for the restaurant industry. The company now provides "totally brand centric!" kid entertainment experience solutions to any company who needs one. So Cracker Barrel, Chevy's, T.G.I. Friday's and the NCAA.
Kidzsmart's solutions work harder than Positive Publishing's more leisurely, literary titles. They're full of fun! characters whose main jobs are to keep a kid quiet long enough for his parents to have a second round of drinks, to close the deal on the 6-piece chicken tenders, or to incite a waterpark-related riot in your home ["I feel sure that kids who use the activity book will beg to come to Schlitterbahn!"]
It's all enough to make me wonder where the hip & edgy custom coloring books are. Or at least the ironic ones. I can't believe that unabashed luxury self-congratulation and strip mall parking lot chain restaurant distraction are the only two options in the market.
Positive Publishing Co [pospub.com]
Kidzsmart [kidzsmart.com]