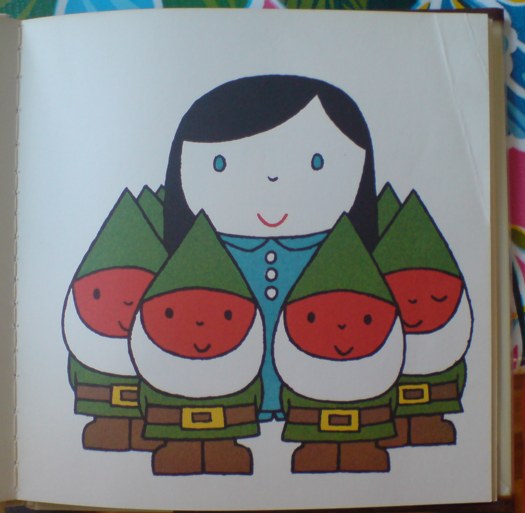 It still blows my mind sometimes what libraries will get rid of. In 1966, when Miffy was barely 11 years and six books old, Dick Bruna published a series of fairy tales: Tom Thumb, Cinderella, Little Red Riding Hood, and Snow White.
I bought Dick Bruna's Snow-White and the seven dwarfs because it's cute, but also because it fits with our chosen approach to the Disney juggernaut. Rather than complain about Disneyfication and stress out over a surely futile ban, we just flood the zone with variations on the classics, so that the Disney versions are seen for what they are: one telling of the story among many.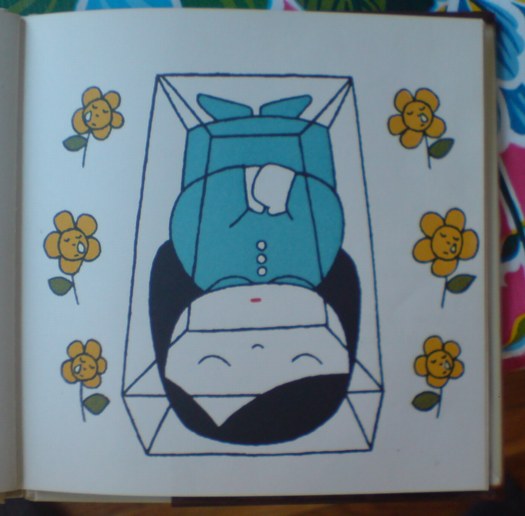 And then I'll let the kid get into at least seventh grade before pointing out that Bruna's wicked queen in the mirror is actually Disney's 1937 version, Miffy-fied.
Buy vintage copies of Dick Bruna's Snow-White and the seven dwarfs on amazon [amazon]