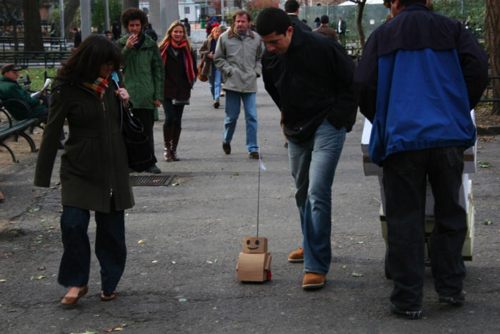 The chirpy soundtrack blots it out, so you can't tell from the video is that people are not graciously helping the Tweenbot, a smiling cardboard box on wheels, pick its way through Washington Square Park.
They are responding to the robot's automated offers of "Smoke, smoke, smoke," and are reaching down to snag the prize from the little arm-shaped joint dispenser.
Then they are arrested off-camera by rentacops from NYU and the Washington Square BID. The whole thing's a setup. Still, cute video. K2 loved it.
Tweenbots by Kacie Kinzer [tweenbots.com via gizmodo]