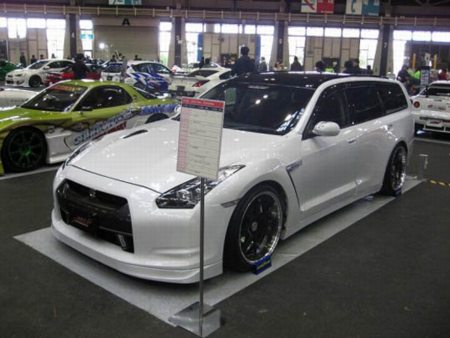 It's not just the Dodge Charger Magnum, people. The Nissan Stagea proves that lowriding station wagons for hoods who have the kids on alternate weekends can get dropped from the lineup in Japan, too.
What we don't see, though, is someone grafting a Viper front end onto his mulch hauler, the way so many Stagea owners like to do with the hot rod in their marque's stable. And by "so many," I mean "two." Two that we know of.
As Skyline GT-R and Stagea mashups go, this later-model white version is a little flashier than the black VIP Treatment we saw last fall.
Oh. Hell. Yes. GT-R Wagon [autofiends via dt mulch hauler correspondent jj daddy-o]
Previously: Sweet Modded Japanese Wagon Like No Nissan Stagea I've Ever Seen