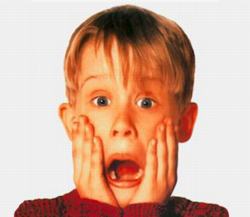 Any shuttered stores? Stopped assembly lines? Quarantined shipping containers? Empty shelves in the teething ring aisle? Tumbleweeds on etsy.com? Wire service photos of despairing phthalate futures traders clapping their foreheads?
Though they're not being enforced officially, today is the day the CPSIA's new testing and certification standards for children's products goes into effect. It's now illegal to sell kids' products with phthalates, or to make or sell kids products that haven't been tested and certified to be lead-free.
So how's it going? Is anything happening? Somehow I don't think so, but share your reports in the comments.