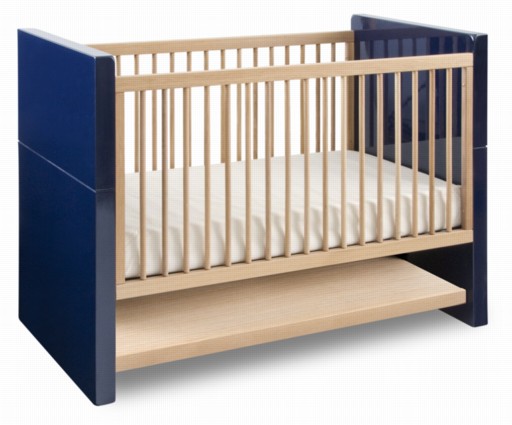 Remember when, after so many years of white MacBooks, Apple introduced the black model? And how it cost as much as a more powerful, but typical aluminum MacBook Pro? And how, for a while, certain Apple fanbois scoffed at the people who spent $150 on color instead of processor performance?
Well, now super white lacquer crib guy David Netto has introduced a small batch--just 25 pieces each--of his Case Group cribs and changers, not in white, but in royal blue lacquer instead. The Royal Blue Collection will be sold exclusively at Barney's. Remarkably, it's the first time the store will be carrying baby furniture.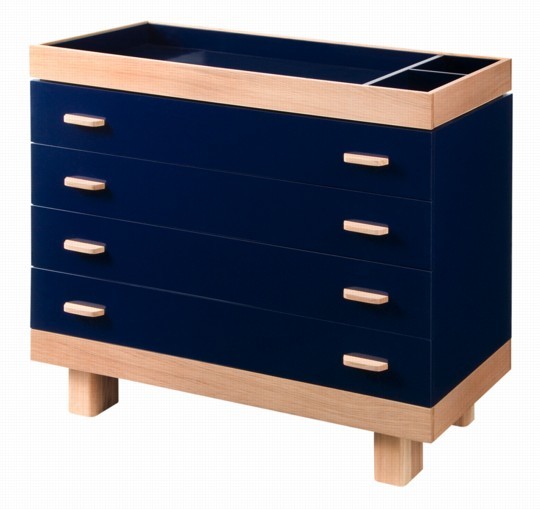 As he explains on his blog, Netto opted for royal over other shades of blue because unless that's your grandmother's picture on that money, your little wad is probably not enough to afford them [the crib and changer are $2,750. Each.] Oh wait, I totally made that up. The stuff about the royalty, I mean. I wouldn't kid about prices like those.
Introducing Netto's Royal Blue Collection [nettocollection blog]
Ghetto Netto! Don't feel poor: old school white Case Group cribs are currently 20% off, just $1,432 [nettocollection.com]