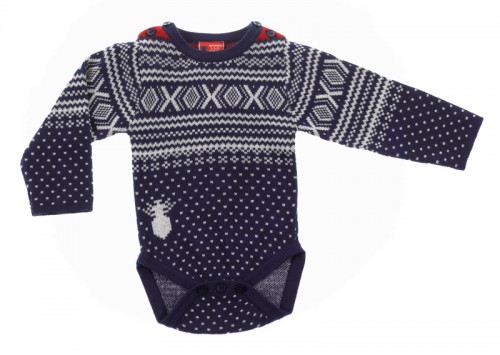 These are Norwegian Lice Body Sweaters from Ugly Children's Clothing, an Oslo company started by three guys who, when the kids arrived, discovered that "Even though approximately one half of the babies in the world are boys, it seems all the baby clothes are made for girls by girls."
Hmm, a year of paternity leave and 10-cent/hour childcare, and Oslo still ends up sounding a lot like Brooklyn. The Phase I solution to this global pojke inequity--wittily printed bodysuits--is also similar, though the Ugly Clothes are delivered in little body bags.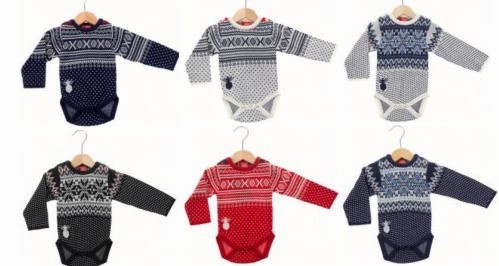 These insane sweater-looking numbers are Phase II. I have no idea what the lice are about [1], and I can't figure out what they're made from, though for EUR39 apiece, I assume they're knitted with the colorful shredded currencies of exotic foreign lands.
Ugly Clothing Company, The Lice Collection, EUR39 before shipping and VAT [uglycc.com via belowtheclouds]
[1] thanks to Christina in the comments for the clarification.