These molded plastic Cosco chairs from the early 1970's are kid design classics, [don't they look nice in Swiss-Miss's living room?] though I always look at them funny when I remember they were originally intended to be used as car seats.
At least that was one of their uses. DT reader Mark sent in this remarkable eBay find: a Cosco booster seat with a rocking chair base. That is awesome. If anyone has any info on it, or if you had, have, or even have seen one before, let's hear about it.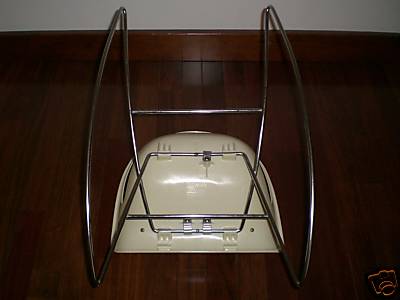 Oh, and Mark snapped that bad boy up for $85, nearly double the going eBay rate for the regular seats. Still sounds like a rare bargain to me.