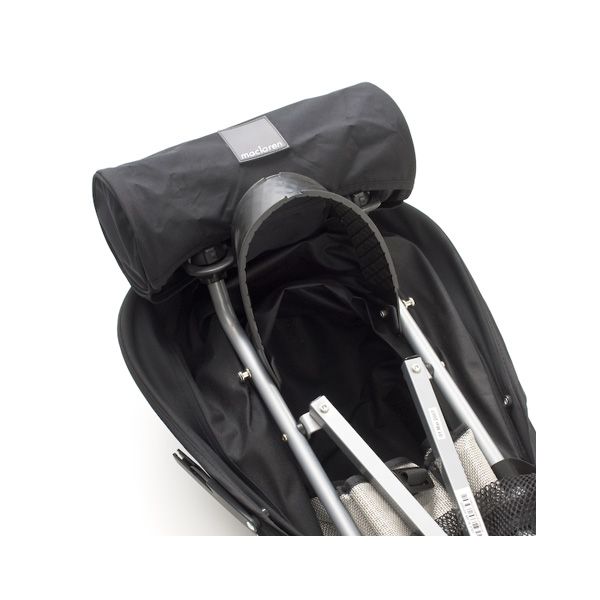 As most Maclaren press releases are careful to remind us, Owen Maclaren, a former fighter plane engineer, changed the parenting world over 40 years ago when he invented the folding umbrella stroller. Which means that for at least the first 38 of those years, parents were fine when the wheels folded up and got a little road dust on the canopies of their rigs.
So how to explain the introduction by Maclaren at the ABC Kids Expo of freakin' wheel covers? Did a focus group mom [oops, parent, same thing, right?] two years ago complain about how unacceptable it is that her Burberry lined canopy gets dirty? Have we seriously become so obsessive as parents that we demand a way to keep dust from our precious children's hypoallergenic presence?
Maybe, but that's not why Maclaren wheel covers exist. They've been available in Japan for a while. That photo above has wheel covers with the old, til-2006 Maclaren logo on it, even. And if there's one thing I can believe about a country that individually wraps its marshmallows and that equips its public toilet with white noise machines to drown out the sound of your pee, it's that wheel grime in any amount would be a huge dealbreaker for Japanese moms.
Me, I just hope I can use them on the bottom wheels, which always rub against my pants leg when I use the shoulder strap. I totally hate that.
ABC Kids Expo 2008: Maclaren Wheel Cover [babble]
Maclaren Front Wheel Cover - Small (volo/daytripper-compatible), 1,733 yen [yahoo shopping jp]