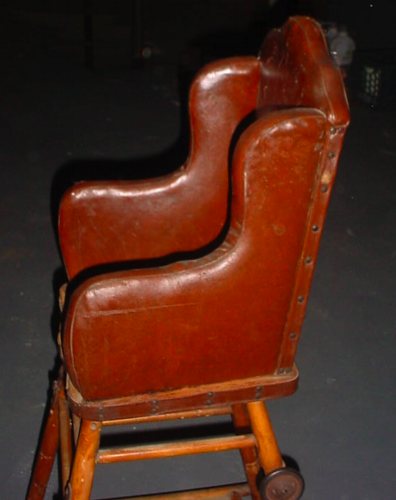 After seeing Monte Design's new Tavo, I thought I'd research the vast, untold history of leather high chairs, and here it is: one chair.
One, Masterpiece Theatre-ready, wingback leather high chair/low chair/potty chair submitted to some author's website by someone who said it's "over 70 years old," and which some auctioneer says, "seems to be a 20th century production" worth about 60 bucks.
From the snaps, I can't quite tell what that wheel-looking thing is on the back leg, or how this chair doesn't collapse into a pile of sticks when it's not in TV tray mode. But I didn't think TV was that old.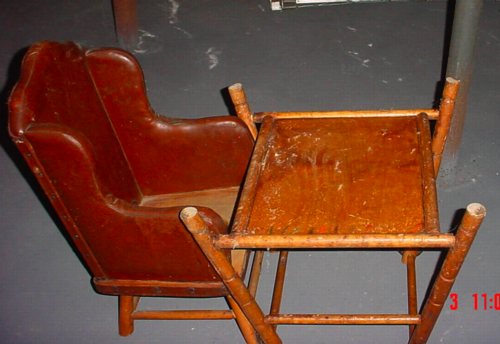 Meanwhile, a leather wingback potty is something I'd like to see more of. I have a friend who grew up in a Stanford White house in Newport, and the toilet in their powder room is surrounded by an actual carved wood chair. Awesomest thing you ever saw.
Auction Appraisals - Jane Cleland Official Mystery Site [janecleland.com]