Maybe I just didn't notice Muji's kids furniture when we were in Japan because it was so plain-looking.
The plain, square-legged pine table sure is plain-looking.
And the most notable thing to be said about the rounded leg table and chair made out of beech is that they look like they'd be great for a pre-school.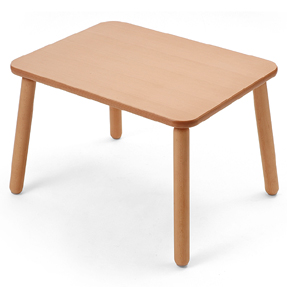 But seriously, I stared long and hard at Muji's cardboard modular storage system every time I got near it, trying to figure out how I could bring enough of it home to be useful. So I think I'd remember a folding cardboard kids bench as awesome as this one. Awesome and also plain.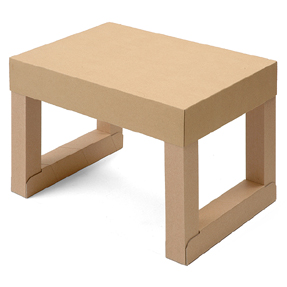 No, it must be new, or else I would have brought some home by now.
Pine children's table, 3,500 yen [all muji.net, all japan only]
Muji children's beech chair, 8.900 yen
Muji children's beech table, 12,600 yen
Muji folding cardboard children's bench, 1,890 yen