Having successfully branched out beyond diaper bags into the baby-related countertop accessory and playroom floormat markets, Skip*Hop has launched a soft, fuzzy toy collection. There are 14 pieces, optimally sized for the floor, the babyhand, and the stroller bracket. They are presented in two lovely themes: Garden Floral and Outer Space.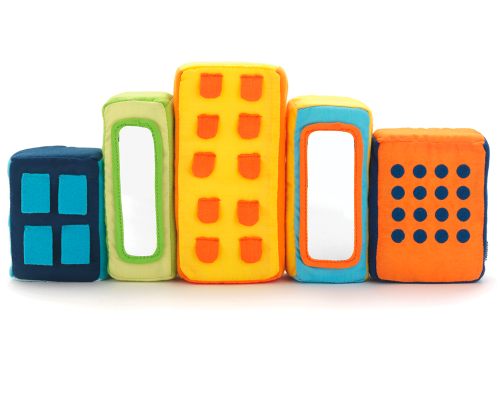 I've completely and inadvertently ignored Garden Floral. Outer Space, meanwhile, includes a rocket, a taggy, melon-sized ball, and, uh, these awesome, building-shaped building blocks. I can only assume the toys all fit together to re-enact the story of the classic Ben Affleck-saves-Earth-from-a-meteor film, Armageddon: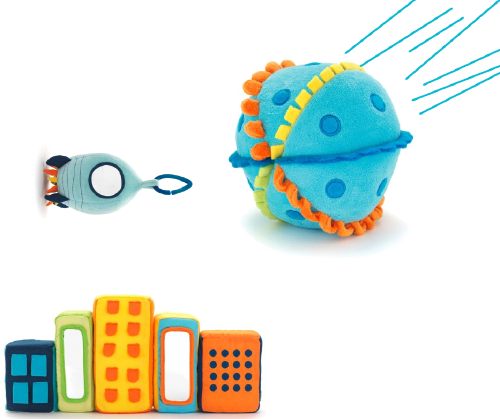 Skip*Hop toys are turning up in Babies R Us stores right now. Watch for Gigli and Jersey Girl collections to follow. [via skip*hop's pr]
note: skip*hop has provided prizes and sponsored some drawings on daddytypes.