Last weekend we took K2 for her first visit to Florent. Also her last, because Florent's closing in less than two weeks. I'd planned on many years of boring brunches where I'd explain to the kids how daddy and the posse used to come to Florent after the clubs closed to have breakfast with the drag queens. But the rents in the Meatpacking District grew faster than the kids did, so it's not meant to be.
Instead, they may have to settle for stories told in front of an iconic framed map, bought straight off the restaurant's wall [via eBay, with proceeds going to Florent's staff, not Florent's pocket]. Or maybe a poster for one of the restaurant's legendary Bastille Day celebrations?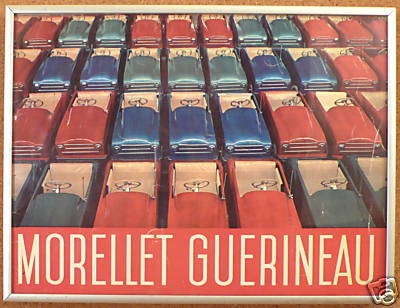 Attends, qu'est ce que c'est ca? I don't remember seeing these little pictures there before. They're pages from a vintage MG pedal car catalogue? But not that MG, you say, from Morellet Guerineau? Who's that? WOW, only the greatest pedal car maker in all of post-war France!
A [restored] 1960's MG Citroen DS selling for EUR1800 in 2005?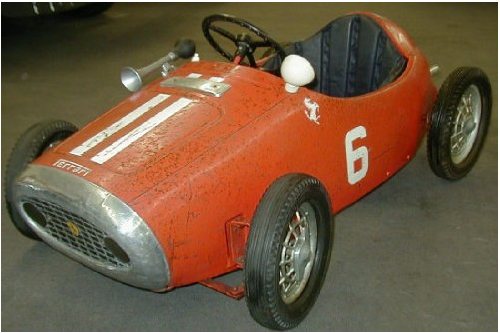 A rare MG Ferrari from the 1950's selling for CHF 2,415 in 2004?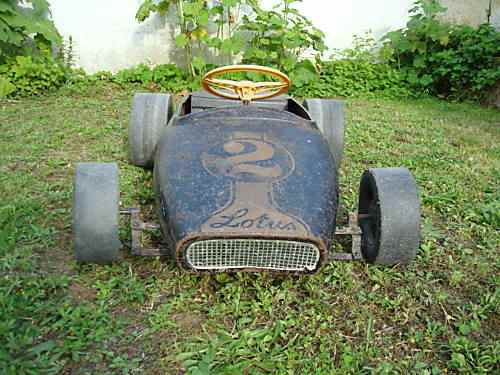 An original condition MG Lotus F1 for a mere EUR1.50 + EUR20 shipping within France on eBay? [until 24 juin, anyway]
As if Florent hasn't done enough for me over the years already. Thanks for the intro, and adieu.
See what memories are still available for sale on eBay from Restaurant Florent [ebay]