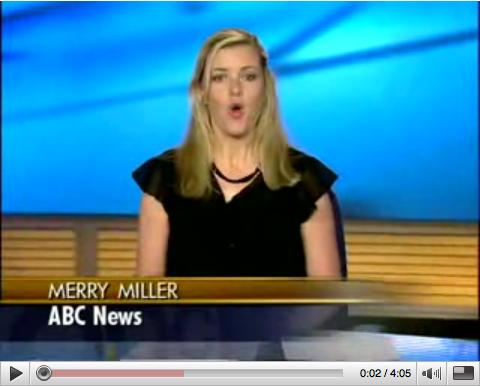 Here's a hypothetical for you: Let's say you're a producer for ABC/NBC/same diff, and you perpetrate what is hands-down, the cringingly worstest celebrity interview ever with, I don't know, pick a name--Holly Hunter. And though only like a thousand people see it on TV, it goes viral on YouTube, and 1.5 million people watch it.
So the question is, you have "over 100 websites" with which to redeem yourself. Which do you launch first?
WRONG! Your career's still stalled, and you're going to hell!
The correct answer is
BabyMusicToGo.com, and
GodsSocialNetwork.com.
It's just like my mama always told me, when a television career dies, an angel gets its wings. I hope we get to see the other 98 before The Rapture hits.
INTRODUCING THE "DREAM BABY CD", THE NEW 'MUST HAVE' CD FOR PARENTS AND CELEBRITIES THAT GUARENTEES PEACEFUL NIGHTS AND HAPPY DAYS! [babymusictogo.com via publicist]