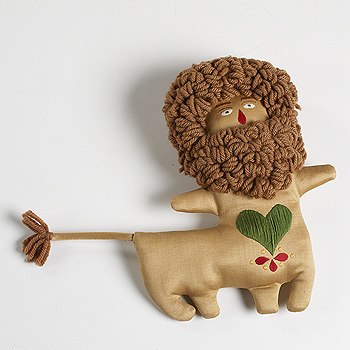 Wright20 dates this shaggy centaur stuffed toy to 1961, but for some reason, they don't mention Marilyn Neuhart at all, just Herman Miller, thanks to a label on the back that reads, "Licenciatarios de Herman Miller Industria Argentina Coleccio'n S.A."
It's even odder, because they sold a near-twin of the centaur at auction in 2002 for $2,070, which was described as an "Alexander Girard doll," with Marilyn Neuhart mentioned in the manufacturer's slot. [The hippie girl doll that sold for $1,725 was described the same way.]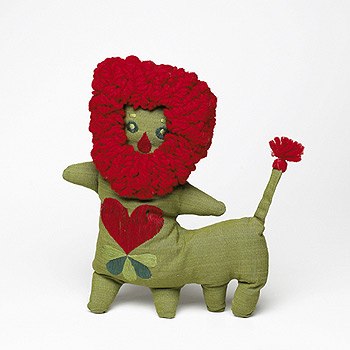 Is this another one of those Gloria Caranica situations where the actual designer gets written out by her male collaborators? Because the way I heard it first, Girard saw Neuhart's dolls, and ordered 2,000 of them for his HM-backed store. What that has to do with Argentina is a mysterioso grande to me. But apparently it means $500 off on all stuffed centaur purchases.
Herman Miller Argentina, c. 1961, silk & cotton, $1,500 at Wright Now [wright20.com]
Previously: Marilyn Neuhart Dolls just like the Girard old days
Crazy Horses: Gloria Caranica gets karmic justice after DWR knocks off her iconic design