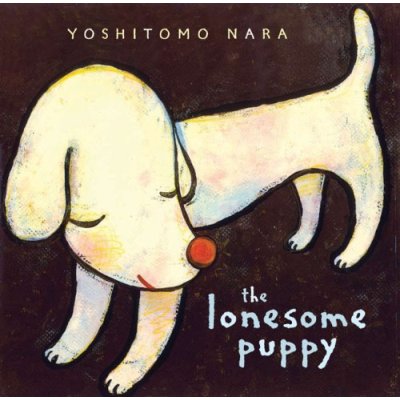 Now I love me some Yoshitomo Nara. Maybe not as much as Takashi Murakami loves him, but still. I just wonder if the mischievous-bordering-on-evil-looking little kids he paints are really appropriate for children.
If you want to find out, get The Lonesome Puppy, Nara's first actual children's book. It's about a puppy who's so big no one sees him, and he gets lonely, and then a little girl sees him: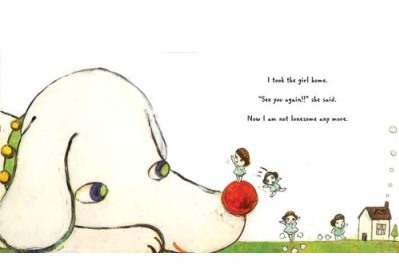 Hey-o, how 'bout a spoiler alert there, Amazon!
buy The Lonesome Puppy at Amazon for around $12 [amazon via boingboing]
Related: Keba Keba, Takashi Murakami's first actual children's book