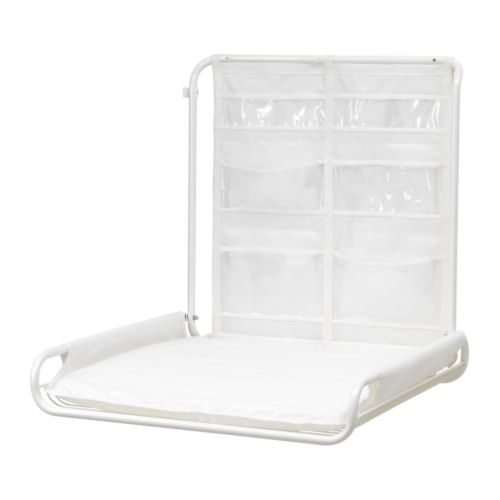 Why go to the trouble of hacking together a wall-mounted Ikea changing table from the office furniture section, when Ikea already offers a perfectly fine-looking wall-mounted changing table in the changing table department?
The Antilop changing table is supposedly new, but it looks indistinguishable from the Gulliver changing table. Though it shares a name with one of the best high chairs on the market at any price, the Antilop changing table seems pricier than its lawn chair looks would justify.
I'd love to be wrong, though. Anyone?
Antilop Changing Table, all white and $60, or the completely not different blue Gulliver for $70 [ikea]
Previously and still going strong, though it costs more: Antilop, the totally decent Ikea high chair