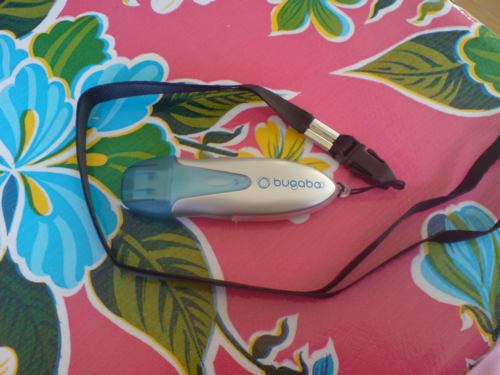 "For information and images on the Bugaboo micro fleece blanket, please insert enclosed flash drive."
You mean this sweet, Bugaboo flash drive, complete with a lanyard?? Anything you say, Madam Publicist!
OK, so it's only 512Mb, it's still pretty cool. So cool, I'm making it the prize in the "Help the SF Chronicle pick a non-sexist name for their momblog" contest, which you might have thought I forgot about. [ahem.] Stay tuned, randomly selected winner, I'll be contacting you soon.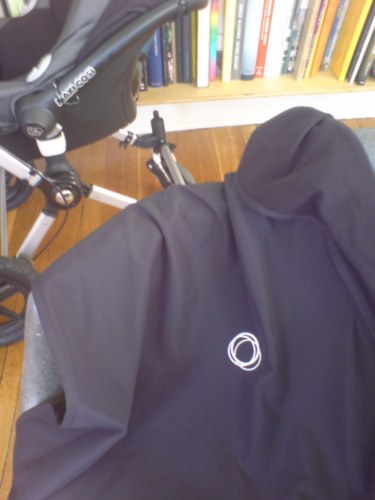 As for the blanket, I'd seen a couple of macrofleece Bugaboo blankets on Marktplaats, the Dutch eBay, and had been sorely tempted to see what they were like. Glad I waited. The new Bugaboo microfleece is indeed micro, and the other side is micro fiber of some [very tactile, somewhat lint-attracting] kind. The embroidered logo is smack in the middle. Unfortunately, the digital embroidery file was not on the USB drive, otherwise I'd be heading to the baseball cap kiosk at the mall before the the kid even wakes up.
The blanket comes in all the colors of the Bugaboo rainbow, and retails for $40. If you want a black one, I expect it'll be the prize in an upcoming contest, so heads up.