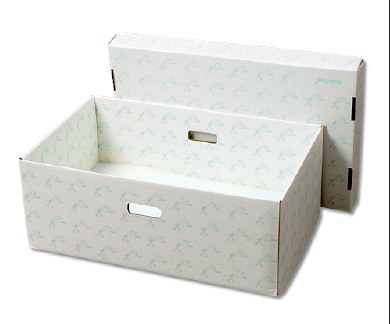 Finland: it's the little differences. I didn't know it was going to be Finland week around here, but DT commenter hfb ties the whole thing together and brings it all home with by pointing out that cardboard box cradles are not just for Y2K-era British yuppie designer babies anymore.
Turns out the always-thoughtful government in Finland sends The Box--a padded cardboard box stuffed with baby clothing and gear that is meant to be used as the kid's first bed--to all expectant parents in the country.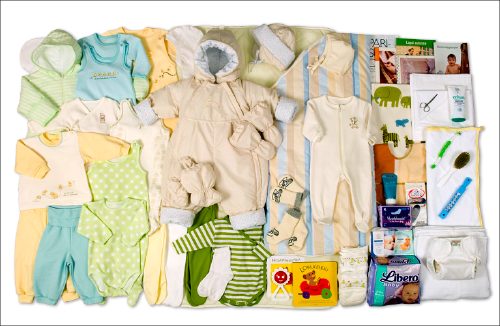 The Box is called Äitiyspakkaus in Finnish, and if parents don't want to put their kid in a box, or dress him in exactly the same outfits as the rest of the population, they can opt to receive EUR275 in cash instead. Which, coincidentally, is just enough to buy a cardboard cradle on wheels by Album di Famiglia. Or, Andrew Stafford's Baby Box, if only it hadn't been driven out of production by the Finnish government's rampant, baby-coddling, anti-capitalism.
2007 Äitiyspakkaus kuvina, or try the page above it if that's expired [kela.fi]
Finland Diary: A New Baby Is Coming [washpost via dt reader hfb]