Look, I've got nothing against the name Brooklyn, not at all. Some of my best friends have named their kids Brooklyn. I'm just saying if you trade the kid's birth certificate for a freakin' Domino's Pizza, you're a gigantic chump:
ANN ARBOR, Mich., Feb. 25 /PRNewswire/ -- While storks deliver bundles of joy to families, Domino's Pizza delivers the birthday party. In honor of Domino's BRKLYN (Brooklyn-style pizza), Domino's Pizza, the recognized world leader in pizza delivery, will throw a pizza party for every family that names their child born on Feb. 29, 2008, Brooklyn. Additionally, the family of the first child named Brooklyn born in the continental U.S. on Leap Day will receive $1,000 in pizza gift certificates. All forms of the spelling Brooklyn will be accepted.
This has to be one of the cheapest prizes in the history of publicity stunts. Let's look at the numbers:
Brooklyn was the 67th most popular girl's name in the country in 2006.
Of 148,000 babies born in Georgia in 2006, just 168 were named Brooklyn or some variation, a rate of just 1.13 per 1,000 births, less than 1 Brooklyn every two days.
And when you consider Girl Brooklyns outnumbered boy Brooklyns 120-to-1 in Georgia, that rate essentially drops in half.
Or we just apply it to the girls born on the 29th. According to Domino's press release, 11,000 kids are born each day in the US, with a 51/49 boy/girl split, that's 5,390 girls.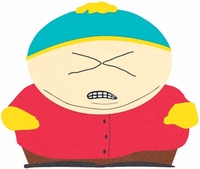 So applying Georgia's ratio, the forecast is for 5 or 6 Brooklyns born nationwide on any given day. Even if you assume every one of them took you up on the offer, and you figure there are twice that many sheer idiots who would change the name of their baby to get a free pizza, we're talking under 20 pizza parties. That's what's in the publicity plan.
So really, this has precisely zero to do with who names their kid what on the 29th, and everything to do with suckering gullible media types into... running... uh, outraged...stor--DAMN YOU, DOMINO'S PUBLICISTS! DAMN YOUR COLD, CALCULATING BLACK HEARTS!
Domino's 'Leaps' at Chance to Welcome Newborns Named Brooklyn [franchising.com via somewhere, because obviously, I don't read franchising.com on my own]