The NYT's critical shopper column this week takes on the giant Victoria's Secret across from Macy's, "a slick, two-story mega-sexopolis, catering mainly to the boudoir needs of angry tourists." It's pretty damn funny [though I'm crying for America on the inside.]
Here's an unexpected bit of advice for parents who worry about the day their daughter outgrows the wholesome girly goodness of, say, Club Libby Lu:
Upstairs, the jailbait orgy is in full swing. "Pink" squeal the bottoms on an entire wing of sorority-style underpants and slumber-sportswear. Mamas, don't let your babies go to the Royal Academy of Pink. After all, one of the primary goals of parenthood, to paraphrase Chris Rock, is to keep your daughter "off the pole."
But then how's she supposed to pay for college?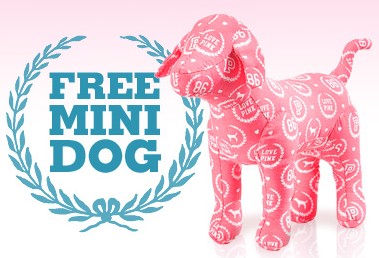 On the bright side, it looks like you get a free Mini Dog with any Pink Purchase, offer expires Mar. 10
Chug-a-Lugging Aphrodisiacs [nyt]