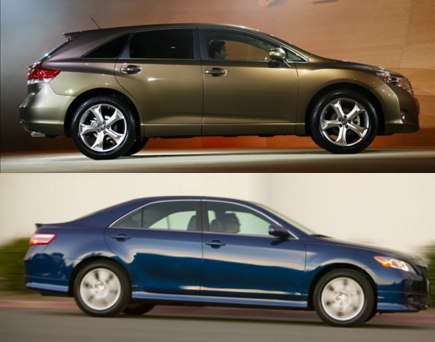 Despite the impossibly desperate spinning of the Toyota marketing people, this is not one of those times.
Seriously, does Toyota's credibility take any kind of hit for pretending that the Venza wagon is not, in fact, a wagon? Or that it's not a crossover; and it's not an SUV; but that it's "completely different," "an all-new class"?
At the very least, the Cadillac SRX and the Ford Taurus X mean the Venza's not even the first in the "I swear it's not a station wagon" category.
2009 Toyota Venza marketing spins like a propeller [jalopnik]
Toyota Venza: Automotive giant claims to have created a new sector in the marketplace with the launch of its Venza crossover sedan. [msnbc]