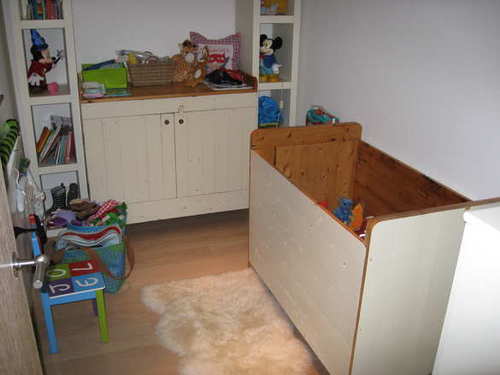 In suburban Haarlem, The Netherlands.
Still, EUR845 Euros for a really nice Eek reclaimed wood crib and changing tabletop dresser? That's a pretty good deal. Too bad Mr. intelligent reuse hasn't figured out a knockdown, flatpack model for these things. Piet Hein Eekea.
Whoa, listed Nov. 19, 2007? Is this stuff still for sale? Does local custom require eBay's Dutch subsidiary Marktplaats to sell in slow motion?
Design kindermeubels Piet Hein Eek (origineel) [marktplaats.nl via andy]