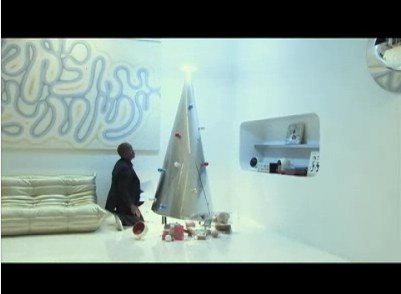 The blurb on the NY Times blog calls it Fargo-meets-Miracle on 34th Street, but to me it looks more like A Charlie Brown Christmas-meets-Cassavetes' Shadows by way of Ezra Jack Keats. And starring Forrest Whitaker as Tyler Brule'.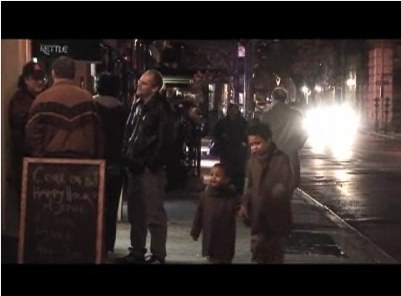 If none of that makes any sense to you, just know that How Much To Go To The Trees? is a funny little movie about two boys trying to get a real Christmas tree, and it's well worth your six minutes. It's by the Slamdance darlings at Red Bucket Films and Andy [as in Jack] Spade.
That said, the implausible parts: every New York City kid should be carrying $20 in his shoe for cab fare. Also, the gunfire? Unnecessary. Also, the dialogue includes the words "suck" and "damn," neither of which, fortunately, seemed to register with the kid. Still, damn, people, it sucks that you gave a parent no warning.