A car seat built right into the car? It's an idea that makes almost as much sense as airlines providing your ticket-holding kid with a planeseat. Which is obviously why it hasn't happened before--until now.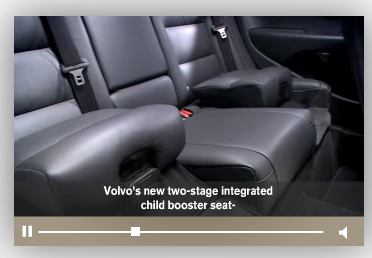 Volvo's new stations wagons, the V70 and the XC70 offroad version, both have an optional pair of integrated booster seats and adjustable-height shoulder belts in the rear seats, for kids from 33-80 lbs. The rear seat belts also adjust the retraction tension to match the size/weight of the passenger.
Too bad station wagons are dead, because it's almost as if someone at Volvo thought that families with young kids might be a good target customer group.
Volvo XC70 Review: A Wagon Survives The Slippery Slope [nyt]
Previously: The Wheels on the Volvo XC70 go round and round