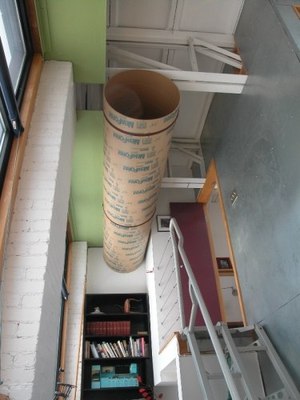 From a photo tour of a Massachusetts family's loft, which is in a converted elementary school, Apartment Therapy, March 2005:
That huge cardboard tube is going to be an access route through which the kids will crawl to reach a plexiglass floating playhouse that their father will build them this year. The playhouse will hang somewhere above the main living room.
Which may mean they'll have to move the swing.
Something tells me dad is an X2 fan. Does anyone know if this Magneto prison cell-cum-Habitrail ever got built?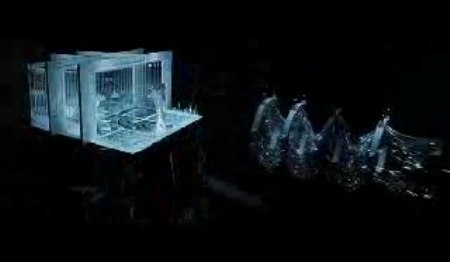 Living Well With Children [apartmenttherapy.com]