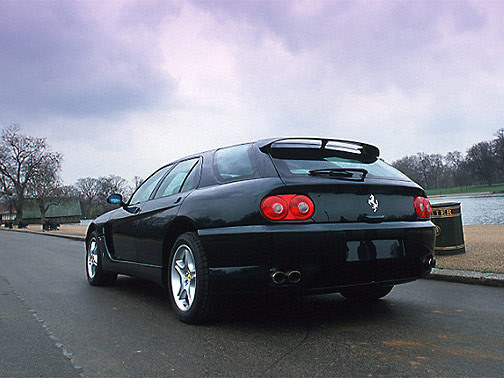 Venice Speciale. Seven 1995-6 stock Ferrari 456 GTA's leave the factory for Pininfarina and Italtecnica, who transform them into four-door station wagons. Sure, they're called shooting brakes, but please. Do I have to get the Sultan of Brunei himself on the phone to see what he calls them when he has one brought around for a late-night diaper run?
All that matters is that he only ended up calling six of them his. If the math holds, that leaves at least....lessee, ONE. One out there somewhere waiting. Would it be less than the reported $1.5 million sticker or more? It really is a mystery.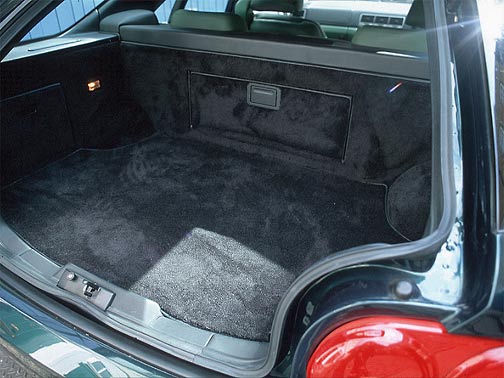 Six words written together for the first time: the Ferrari station wagon's cargo area.
Here's six more: the rear seats don't fold down.
QV500 has some model number registry legwork done [qv500.com via dt reader abdi and jalopnik]
But leblogauto has a sheaf of pictures, including the two seen here [leblogauto.com]