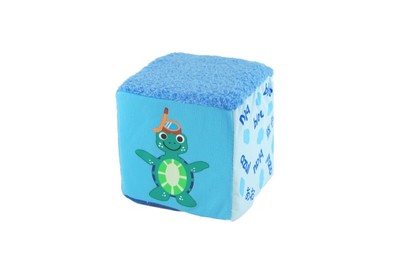 I give up. If you need me, I'll be eating Veggie Booty out of a lead bowl, drinking high fructose corn syrup out of a BPA-laced sippy cup, and watching the Hoobs until I've forgotten every multisyllabic word I know.
Kids II Recalls Baby Einstein Color Blocks Due to Violation of Lead Paint Standard [cpsc.gov]
October 2007 Press Releases: three other lead-related toy recalls announced today [cpsc.gov]
Previously: Scientist says blocks are great, Baby Einstein's bad, Disney plays both
Also: everything's contaminated with lead.