<!form method="get" action="http://dt-go.com/cgi-bin/mt/mt-search.cgi"> <!input type="hidden" name="IncludeBlogs" value="3" /> <!input type="hidden" name="Template" value="daddy" /> <!input id="search" name="search" style="width: 270px; height: 15px;" /> <!input type="image" src="http://daddytypes.com/search.gif" height="18" width="159" border="0"> <!/form><!br />
September 21, 2007
The 2008 Fit: Mercedes A-Class, Built By Honda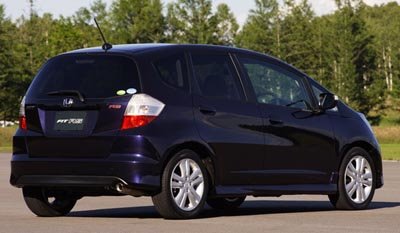 That settles it. If the 2008 Honda Fit really does look like this, when it hits these shores, I can finally stop trying to figure out how to bring a Mercedes A-Class over on the grey market.
My current idea has been to import one for a year, then send it back. Apparently, there's some kind of DOT/EPA loophole for cars that are just visiting. But a sweet city car you can keep?? Now there's a concept I hadn't thought of.
Thank you, Honda, don't screw this up.
Some vaguely unauthorized photos of the 2008 Honda Fit [jalopnik]
Oh, good, there are more photos. Looks like we'll have to redo the seats. [jalopnik]
posted September 21, 2007 9:29 AM | add to del.icio.us | digg this
<!something is wrong with my adserver, so until I fix it, no ads>