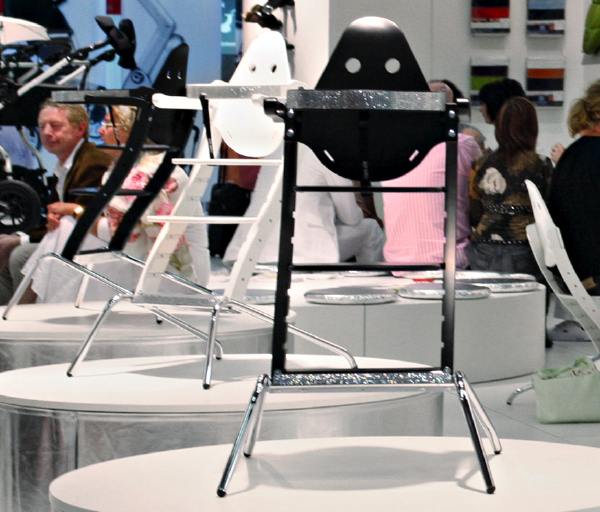 From the folks who brought you Mountain Buggy:
Hundreds of glittering Swarovski crystals bring a sparkle of light and colour to a special edition of icansit children's chairs. A supplementary silver seat base completes the classy looks of an eye-catching child's chair that will turn heads in every living room and restaurant.
Keywords: classy, high chair-in-living-room.
One Tree Hill icansit High Chair [onetreehill.nl, image: k+j]