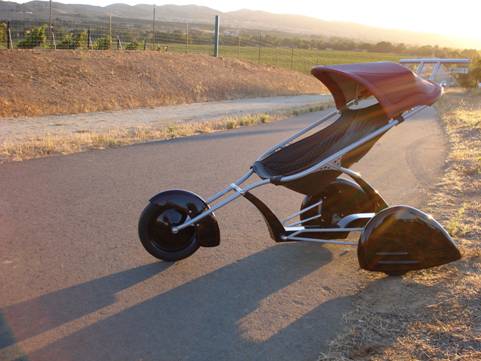 The Limited Edition Harmony. A convergence of Pinstripe Prep, upstart purveyors of fine baby and kid gear ["country club couture without the snobbery"], custom car guru Joe Iacono and the mastermind Jason Albert, whose expert hands bring each custom Harmony into the world.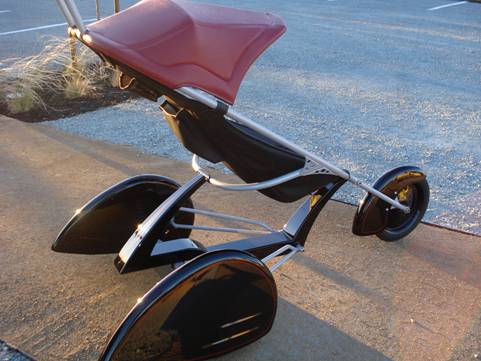 Of course, there are iPod docks and DVD players and retractable cup-holders and self-regenerating power-assisted drivetrain and brakes and custom paint and custom wheels and custom luggage available. Drivers of a stroller with a $2500 base would demand no less.
Hmm? What's that? You say, "It's not a stroller, baby, It's a chopper? Now come on, let's go"? I couldn't agree with you more. For years now, I've wanted nothing more than to hit the open road with the kid and just go. In a straight line, hopefully on a flat, smooth surface, with a bit of cloud cover so the kid doesn't turn into a black leather-wrapped Hobo Dinner. If not since seeing Easy Rider or Pulp Fiction, then at least since the kid's first readthrough of Urban Babies Wear Black.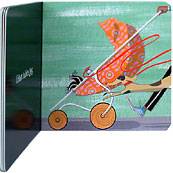 Stay tuned to Pinstripe Prep for release details. lead time's projected at 6 wks [pinstripeprep.com via prepster jamie]
Joe Iacono Design [joeiacono.com]